June 21st, 2011, by Fr. Shawn P. Tunink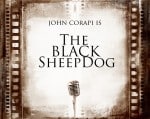 By now many Catholics are aware of the scandalous situation regarding Fr. John Corapi, the once great preacher, teacher, and priest of the Society of Our Lady of the Most Holy Trinity (SOLT). I have refrained from posting comments about this as I don't want to be seen as kicking a priest when he's down. Fr. Corapi needs our prayers. He has done much good for the Church and no doubt Satan has tested him severely. Unfortunately, the great strength that was so attractive in his preaching has failed him at this critical moment.
Like many, I was incredibly surprised to hear Fr. Corapi's statement that he is abandoning the priesthood of Jesus Christ to become "The Black Sheep Dog." It is a move so bizarre and sad that for the first few hours after his announcement, the opinion among a good number of his fans was that his website had been hacked; this simply could not be him. Much of the analysis of this sad situation has been handled ably by others and you are welcome to see the National Catholic Register's coverage for details. However, in light of the new statement Fr. Corapi released yesterday, I would like to add something of my own, as someone who once very much admired Fr. Corapi.
Perhaps the thing that most bothered me about Fr. Corapi's proposed plan of action was that he indicated that he was resigning from public ministry and leaving the priesthood, yet seemed to think that he would just go on doing basically the same things he had been doing. "How on earth does he expect to do that?" I thought. How can someone who spent so much effort teaching people to love and respect the authority of the Church think that he is just going to continue, business as usual, while living a life radically opposed to his own teaching? Does he really think that somehow the priesthood was just superfluous to his teaching the Catholic faith? Does he really hold the priesthood that cheaply?
The answer came in his statement yesterday (see www.theblacksheepdog.us for more). Speaking of the great privilege he enjoyed as a sacred minister of the greatest gifts Our Lord ever gave us, of the supreme call from God he received to make Jesus Christ present thought the Sacraments, Fr. Corapi said simply,
I didn't do very much of that, quite honestly, in the 20 years that I did minister. About 90% of what I did in the past did not require ordination.
To further answer all my questions, he concluded,
What I'm going to be doing in the future is pretty much the same thing [I've been doing].
No, no, and no. There is absolutely no way he will continue doing "pretty much the same thing" that he's been doing. This whole situation reminds me of a quote of Pope Paul VI:
Modern man listens more willingly to witnesses than to teachers, and if he does listen to teachers, it is because they are witnesses.
Fr. Corapi was a great teacher of the faith. He proclaimed the truths of the Catholic Church with great conviction. But people listened to him for only two primary reasons. First, because the truth he taught was so attractive. He taught the fullness of the faith to a culture that is often left with only watered down Catholicism. That this truth is attractive is nothing for which Fr. Corapi or any priest should dare take credit. When we give people authentic Catholicism it's like water in the desert and it's no great coup for a priest that people drink and desire more.
While it is true that "John Corapi" could go on proclaiming the truths of the faith "pretty much" as before, no one will listen to him. At least very few will listen, and that is because the second and most important reason people listened to Fr. Corapi was because he was a witness. Anyone can read the Catechism. People listened to Fr. Corapi because they found him to be an authentic, credible witness. He could command obedience to Holy Mother Church because he himself had pledged his life to such radical obedience. He had made public promises to God that his life was no longer his but was given totally to God through the Church. This is what made his teaching, and that of any true witness, powerful.
The "Black Sheep Dog" now thinks that he can simply go on doing "pretty much the same thing." He is like Sampson who has not yet realized that his hair has been cut (no pun intended). The strength of the Catholic Church and her teachings remain, but Fr. Corapi's strength to teach these truths is gone. He thinks that he can be a teacher without being an authentic witness. The words of Paul VI foretell his future. No one will listen to him any more…and that is a shame. We needed teachers like him.