June 9th, 2012, by Fr. Shawn P. Tunink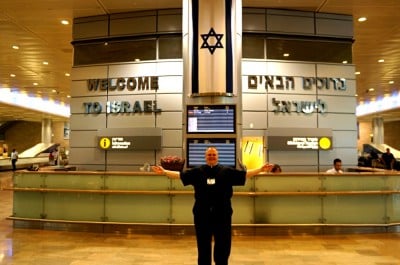 We made it! The rest of the group arrived earlier and are waiting for us at the hotel in Bethlehem. We are currently on the bus from the airport going "Up to Jerusalem." The Scriptures always speak of going "up" to Jerusalem because it is located on top of a mountain.
Bethlehem is only about 4 miles to the south of Jerusalem, so we are going "up" just as Jesus and the apostles did. Of course Jesus never had a nice air conditioned bus, but other than that we're just like Jesus.
Now, we're looking forward to dinner and some rest. Tomorrow we set out for the site of the Visitation. Thanks for all the prayers. Praise God, we are here.